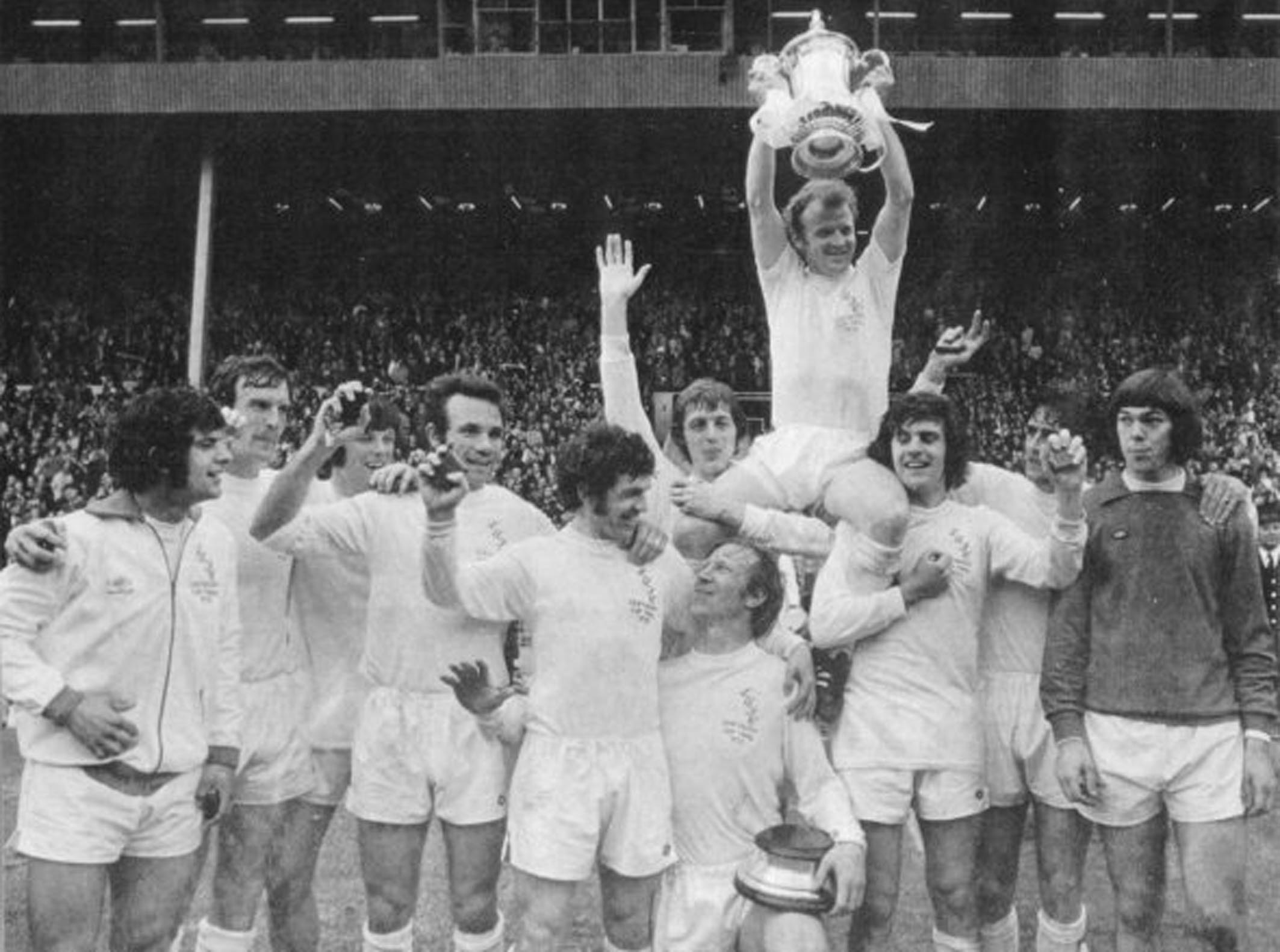 Back when we were in the UK, nearby Leeds United had an impressive run in English soccer. Here's what they accomplished, most of which was in their glory days of the late 60s and early 70s. Our family watched on TV as Leeds took home the FA Cup (pictured) over Arsenal in 1972, and somewhere buried in our piles of photos is a picture of my dad in his Leeds scarf after the win.

Now? Leeds has have (in UK English) been relegated to Division One (actually, Division Three, since the Premier and the Championship Leagues respectively are what were known as Division One and Two). Read about Leeds' sad demise and fire sale of players here. I also scribbled about relegation here.

And Leeds just lost a chance to get back into the Championship League by losing to lowly Doncaster, 1-0. But in order to get to that playoff, Leeds did manage to overcome a 15-point penalty imposed by the league when the season began for the way they went into administration.

Perhaps for Leeds, this is, as another famous Brit once said, the "end of the beginning."